Both in-person and telephone visits online*

If you are a current patient and would like to schedule an upcoming appointment online, please have your health card ready and follow the instructions on the link below to search for appointment availability.
*based on the type of appointment you require.
All appointments will be for the Sunderland Medical Centre
Use this link to book an appointment for things such as:
Regular Appointment/New Issue
Follow-up/Chronic Issue
Adolescent Checkup (ages 12-18)
Infant or Child Checkup (ages 12 and under)
Diabetes Checkup
Form or Sick note
Medication Renewal
Pregnancy Checkup (under 28 weeks)
Advice/Mental Health/Depression and/or Anxiety/Education/Counselling
Adult Checkup (including Physicals and Wellness Checks) – Ages 18+
Drivers Medical Exam (and Form if applicable)
Please note:
Online appointments may not reflect all appointments available.
If you are unclear of how/when to book or need more appointment flexibility, please contact the office directly @ 705-357-2336
If the availability calendar shows a message "No dates are available this month" this means all appointments for that calendar day are gone.
Online appointments are only available with your own family physician.  However, if your doctor is unavailable, our walk-in clinic is the preferred back up.

This link is for 

non urgent appointments.  Please call reception if you have an urgent request @ 705-357-2336

A fee may apply for missed or cancelled appointments without 24 business hours notice.
Please call our 24 hour cancellation line at 905-985-2895 extension 6224 to cancel your appointment.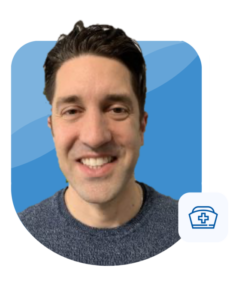 Dr. Matthew Schurter BSc, MD, CCFP(FPA), FCFP practices family medicine at the Sunderland Medical Centre.  He also provides Anesthesia services at Lakeridge Health Port Perry.  Patients seeing Dr. Schurter for preoperative anesthetic appointments are generally seen at Lakeridge Health Port Perry.
Dr. Schurter completed a BSc in life sciences as well as medical school at Queen's University, residency in Family Medicine at the University of Ottawa and residency in FP-Anesthesia at the Northern Ontario School of Medicine in Sudbury.
Dr. Schurter has an interest in travel medicine.  To book a travel advice appointment, please fill out the form located on the Travel Clinic page and either FAX it to the office at 705-357-3926 or email it to the office at travelclinic@portperrymedical.ca.
Dr. Schurter is concerned about the opioid crisis in Canada.  Please see letstalkaboutopioids.ca or @matthewschurter on twitter for more information.
The Sunderland office can be reached at 705-357-2336 or at sunderland@portperrymedical.ca.