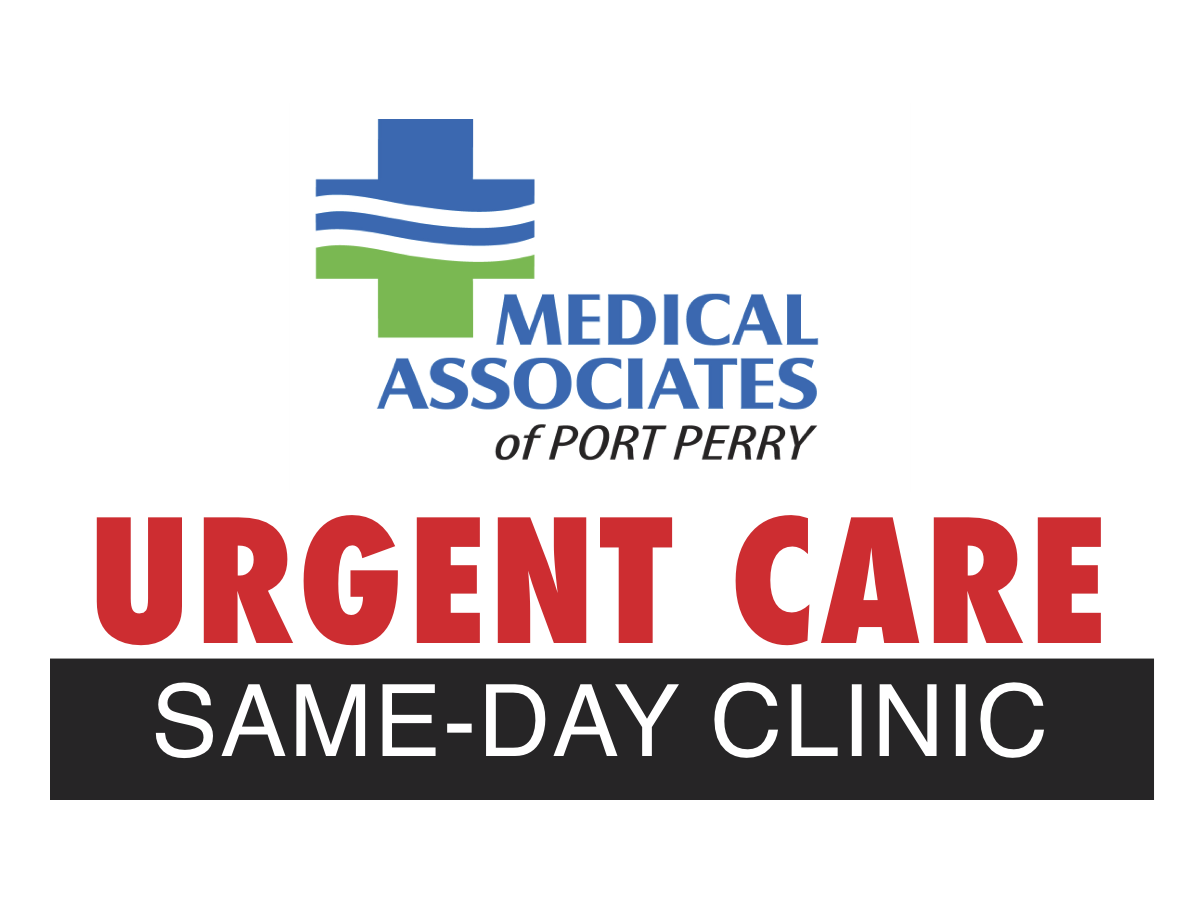 Our Urgent Care Same-Day Clinic is open to the community 7-days per week for urgent same-day medical care when your family physician is unavailable.
Same-Day Online reservations open 1-hour prior to opening
You must book your reservation window with reception, please click on the following link:
If you are unable to use the online reservation portal, our phone line will open 1-hour prior to clinic opening. 905-985-2895 ext. 6243.
You will receive a confirmation email once your reservation is finalized.
Urgent Care Same-Day Clinic Hours of Operation:
Monday – Friday  5pm – 8pm
Saturday and Sunday  9am – noon
closed statutory holidays

There is limited availability at our Urgent Care Same-Day Clinic.  If you no longer require your reservation, please cancel using the link in your confirmation email or by calling 905-985-2895 x 6243 to allow another person access to an appointment.
If you are Feeling unwell, have a cough or cold symptoms, you can be assessed by a physician at the Port Perry CAC (formally the Covid Assessment Center but now Cough And Cold Assessment Center).
Same day appointments available 7 days a week from noon to 4pm. Just fill out the form and select "Physician Assessment" on the first page. Walk-ins are also welcome. Covid prescriptions and testing also available on site.  Please consider this option to help relieve pressures on our ER and walk in clinic.
Nurse Practitioner's Influenza Like Illness Children's Clinic
A walk-in clinic for anyone 18 and under experiencing Influenza Like Illness symptoms. Operated by our colleagues at the North Durham Family Health Team.
Durham Virtual Urgent Care Clinic
Operated by Lakeridge Health and its Emergency Department physicians and nurses, in collaboration with Durham primary care partners. 
offering a virtual urgent care clinic to provide you with timely access to an emergency department physician.
Sexual Health Clinic
Providing individuals with sexual health information, education, counselling and referrals.  Operated by the team of nurse practitioners at the North Durham Family Health Team. Please call to book an appointment.
If you feel your symptoms are a medical emergency that need to be dealt with right away then proceed to the nearest emergency room. Examples might include; new chest pain, difficulty breathing, or broken limb.