How can we help you today?
Urgent Care
Reserve your Same-Day booking window with reception using our online booking portal. Portal opens 1-hour prior to clinic opening
Looking for a New Doctor?
We currently have a waiting list for patients looking for a new doctor. Comeplete the  form to add your name.
Book an Appointment
Select physicians are currently offering their own patients the option to book medical appointments via a secure online portal.
COVID Vaccines
Book your appointment online to receive your 1st, 2nd, 3rd or 4th dose COVID Vaccine with the North Durham Family Health Team.
Pay a Bill Online
Pay your bill online from your own computer.

Careers
The best care starts with the best people.
At Medical Associates of Port Perry, our priority is you!
At Medical Associates of Port Perry our group of family physicians, general surgeons and cardiologist work in collaboration with the North Durham Family Health Team to provide comprehensive health care to those in Port Perry and surrounding communities.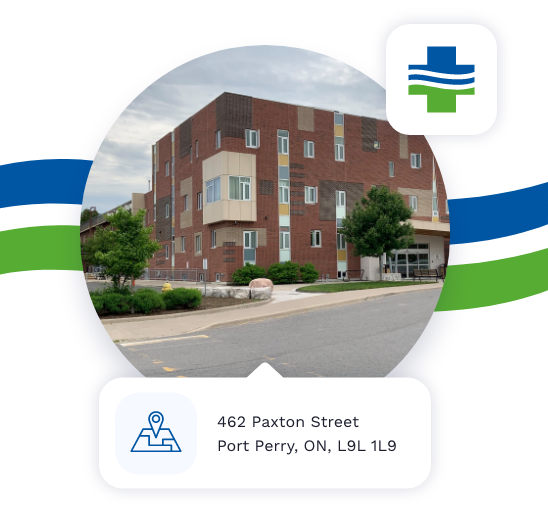 Virtual Communication Consent
Help us go paperless. While virtual communication has many advantages, it also comes with a few risks that we want to be sure you are aware of.
We value patient feedback
We are committed to patient-centred, quality care and welcome and value our patients' questions, concerns and suggestions for improvements.