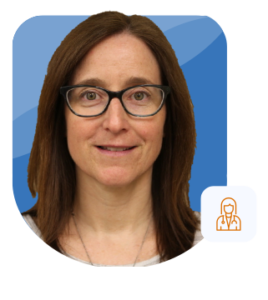 Dr. Sue Shepherd completed her Family Medicine residency with the University of Toronto in 1999. Since then, she continues to practice as a comprehensive family physician in the rural community of Port Perry.  Over the years her practice has included obstetrics, emergency medicine, OR assisting and hospitalist care. She has a part time clinical academic appointment with the University of Toronto's Department of Family and Community Medicine.
Dr. Shepherd has developed a special interest in mental health and mindfulness. She is a Trained MBCT & MBSR Facilitator, and provides mindfulness based group psychotherapy.  For more information click here.
Sue is married with twin adult children. She enjoys spending time at the cottage, kayaking, crocheting, yoga and meditation.
To book an appointment with Dr. Shepherd please call 905-985-2895 ext 5410 or book online using the link below.
Dr. Sue Shepherd is currently booking virtual and telephone visits online at this time based on the type of appointment you require.
For in-person appointments, please call the office, 905-985-2895 ext. 5410.
Dr. Shepherd person prefers in office appointments. However virtual appointments are available.
Video virtual appointments are preferred over telephone and can be arranged by calling the office or booking online. You would require an email address and a device (computer/tablet/smartphone) with a video camera. If you do not have this technology available, please book a telephone appointment. On-line appointment bookings are available for 2 weeks in advance. "Same-day" appointment times are also reserved each office day.
Please Note:
Online appointments may not reflect all appointments available.  If you are unclear of how/when to book or need more appointment flexibility, please contact the office directly @ 905-985-2895
Online appointments are only available with your own family physician. However, if your doctor is unavailable, our Urgent Care Same-Day clinic is the preferred back up.
This link is for non urgent appointments. Please call reception if you have an urgent request @ 905-985-2895
A fee may apply for missed or cancelled appointments without 24 business hours notice.
Please call our 24 hour cancellation line at 905-985-2895 extension 6224 to cancel your appointment.
If you feel your symptoms are a medical emergency that need to be dealt with right away then proceed to the emergency room. Examples might include; new chest pain, difficulty breathing, or broken limb.