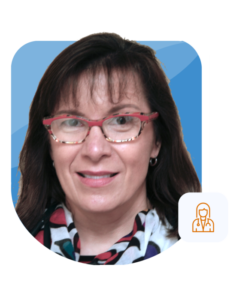 Merrilee Brown has been working in Port Perry since July 1998. She graduated with a Bachelor of Arts and Science (summa cum laude) from McMaster University in 1991. She completed her medical school training at the University of Western Ontario (Meds '95). She completed a residency in Family Medicine at the University of Ottawa in 1997. Following her heart, she went to Alberta and performed locum tenens work in rural Alberta to be with her husband, Steve Gray. They returned in 1998. Since then, Dr. Brown has done Emergency Room work, home based palliative care consultation, Hospital inpatient work, OR assist and teaching medical students and residents. She has won numerous awards including the OCFP Community Teacher of the Year award in 2004, the Hollister King Rural Teaching Award in 2006 and the Rural Ontario Medical Programme's Postgradaute Preceptor of the Year in 2008. Merrilee  was awarded the Reg Perkin Family Physician of the Year Award by the Ontario College of Family Physicians in 2017.  She was granted a Rural Service Award from the Society of Rural Physicians of Canada in 2008. She presently has teaching appointments from University of Toronto and Queens Universities, is Co-Chair of the Professional Development Committee for the University of Toronto Department of Family and Community Medicine and sits on the National Joint Committee on Rural Education.  She was granted a Fellowship in Rural and Remote Medicine and a Long Service Award from the Society of Rural Physicians of Canada.
They have two children Alastair, born in 2002 and Sophie, born in 2004. In her spare time, sh likes to hike and ski, plays passable French Horn in a concert band and bakes really good brownies.
Dr M. Brown's office can be reached by calling 905-985-2895 extension 5420
Dr. Brown is currently booking limited in-person appointments online at this time.  For virtual appointments, please call the office.
Use this link to book an appointment for things such as:
Regular Appointment/New Issue
Follow-up/Chronic Issue
Diabetes Checkup
Form or Sick note
Medication Renewal
To book appointments for the following reasons, please call the office. 905-985-2895 ext. 5420
Adult Checkup (including Physicals and Wellness Checks) – Ages 18+
Drivers Medical Exam (and Form if applicable)
Adolescent Checkup (ages 12-18)
Infant or Child Checkup (ages 12 and under)
Advice/Mental Health/Counselling/Education

Pregnancy Checkup (under 28 weeks)
Please Note:
Online appointments may not reflect all appointments available.
If you are unclear of how/when to book or need more appointment flexibility, please contact the office directly @ 905-985-2895
Online appointments are only available with your own family physician.  However, if your doctor is unavailable, our Urgent Care Same-Day clinic is the preferred back up.

This link is for 

non urgent appointments.  Please call reception if
you have an urgent request @ 905-985-2895

A fee may apply for missed or cancelled appointments without 24 business hours notice.
Please call our 24 hour cancellation line at 905-985-2895 extension 6224 to cancel your appointment.
If you feel your symptoms are a medical emergency that need to be dealt with right away then proceed to the emergency room. Examples might include; new chest pain, difficulty breathing, or broken limb.