Dr. Christopher Westbrook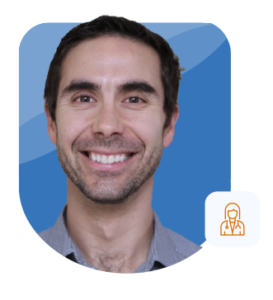 Dr. Christohper Westbrook is a family and emergency physician who joined Medical Associates in 2014. He completed a Bachelor of Kinesiology at McMaster University. He went to the University of Western Ontario for his M.D. and completed his family medicine residency at the University of Toronto. He completed a third year of rural medical training through McMaster University.
Dr. Westbrook works closely with his physician assistant David Ireland, a graduate of the University of Toronto. Together they provide comprehensive family medical care and offer appointments most days of the week both virtually and in-person. To improve access, you may see either Dr. Westbrook or David Ireland.
You can book an appointment online or by phoning the office at 1 905 985 2895 ext. 5416.
Dr. Westbrook is offering limited telephone visits at this time.
The doctor will call you at your approximate appointment time to speak to you over the phone for your appointment. If you feel you need to be seen in person, please call the office to request an appointment.
Use this link to book a Phone call appointment for things such as:
Regular Appointment/New Issue
Follow-up/Chronic Issue
Adolescent Checkup (ages 12-18)
Infant or Child Checkup (ages 12 and under)
Diabetes Checkup
Form or Sick note
Medication Renewal
Pregnancy Checkup (under 28 weeks)
Additional appointment availability may be available with David Ireland, physician assistant.  Please call the office to book.  905-985-2895 ext. 5416
Please Note:
Online appointments may not reflect all appointments available. If you are unclear of how/when to book or need more appointment flexibility, please contact the office directly @ 905-985-2895
Online appointments are only available with your own family physician. However, if your doctor is unavailable, our Urgent Care Same-Day clinic is the preferred back up.
This link is for non urgent appointments. Please call reception if you have an urgent request @ 905-985-2895
A fee may apply for missed or cancelled appointments without 24 business hours notice.
Please call our 24 hour cancellation line at 905-985-2895 extension 6224 to cancel your appointment.
If you feel your symptoms are a medical emergency that need to be dealt with right away then proceed to the emergency room. Examples might include; new chest pain, difficulty breathing, or broken limb.